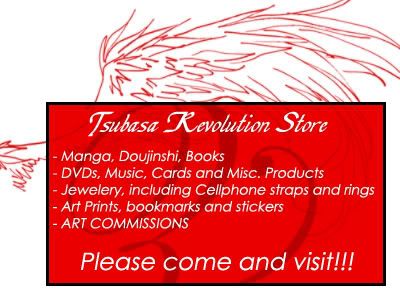 tsubasa_store

tsubasa_store

tsubasa_store

tsubasa_store
Tsubasa Revolution Store is officially open with a lot of products. Our current list includes this:
- Doujinshi (Prince of tennis, Detective Conan and Saiyuki)
- DVDs
- CDs
- Art Prints
- Bookmarks
- Stickers
I'm also accepting ART COMMISSIONS. All information about ordering, shipping and the products are at

tsubasa_store
.